"1861"© American Civil war board game


You are the commanding general for all forces at the outset of the war.
Command your forces to invade enemy territories, claim lands in the west,
advance on the enemies capital or manuver your navy into enemy waters.
Each game is hand crafted with 100 15-25mm pewter figures.
Allow 5-7 weeks assembly and shipping.
Each game is numbered and signed, out of 1000 made, 439 available.
To purchase, please make a payment of $89.95 + $15.00 shipping to:
asten1861@aol.com
Buy Now!!!


"Come take a walk back into the past, back to the days of generals, cannons and Ironclads".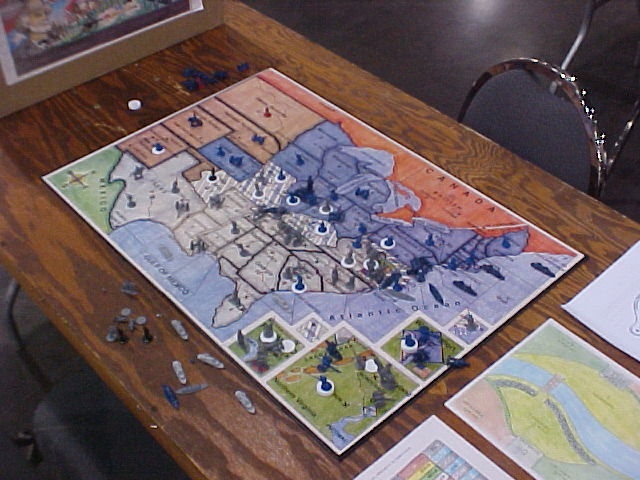 This is an actual game set up at the largest game convention in America
GenCon 2000
Products
Asten Games